If you suffer from back pain frequently when waking up in the morning then you need to choose a supportive mattress. It requires a soft and firm surface that contours around the body and maintains natural spinal alignment. Orthopedic mattresses are specially designed to relieve joint pains and body aches. They provide ultimate comfort and back support to your body throughout the night.
Most common orthopedic mattresses are available in foam, memory foam and latex material.

5 Best Orthopedic Mattress In India
Wakefit Orthopaedic Memory Foam Mattress
Wakefit Orthopaedic Memory Foam Mattress manufactured using latest technological innovations with high density durable foam which ensure no motion transfer. So that your partner enjoy the comfort sleep throughout the night. The mattress contours around your body and provide uniform support throughout the night. Memory foam mattress distributes body weight evenly and helps to relieve pressure points to avoid restlessness. It maintains your natural spinal alignment as well as correct your bad sleeping posture with true comfort. Available in two covers; fixed inner cover and removable outer cover which is washable. Provide better weight distribution as compared to spring mattress which creak and squeak with passage of time. Recommended for use on both sides especially white side to enjoy cool fit foam. Firmer feeling can be enjoy on lush grey side.
Features
Breathable Fabric
Cool Foam to keep you cool during hot summer nights
High GSM spun polyester fabric
Available in premium quality
Next-Gen Memory Foam which adapts according to your body shape
Both sides usable
Open Cell Cool Fit Foam
Transition Layer to provide ultimate back support
High Resilience Foam
Easily washable with removable zippered cover
We have provided detailed reviews with daily Updated Prices. For your convenience Prices of all basic sizes (Single, Double, Queen, King) are Updated daily.
(Single) 72*36*5
(Double) 78*48*5
(Queen) 78*60*5
(King) 78*72*5
SleepyCat Orthopedic Gel Memory Foam King Size Mattress
SleepyCat orthopedic gel memory foam mattress is built from a special blend of memory foam. Cooling gel crystals help to maintain an ideal temperature for good night sleep. SleepyCat mattress cushion around your body relieves pressure and provides uniform support to your back. Manufactured with innovative technology based on ergonomics rules to suit everybody. Blend of memory foam with cooling crystals maintain your body temperature throughout night by using millions of gel beads and distribute the weight evenly. Hand crafted ultra-premium cover built with GSM knitted fabric for flexibility and comfort. Removable zipper cleaner for easily spot washing. Proved with small holes on top to make it breathable and soft.
Features
Cooling gel layer
Gel Memory foam
Orthopedic nature maintains your natural spinal alignment and relieves pressure from your body parts
Made with non-toxic material
Anti-skid Base Fabric
No motion transfer, you are not disturbed by your partner's movement
Non- toxic, breathable and washable outer cover
Removable Zipper Cover
No Harmful Chemicals
Non-slip base prevents your mattress from sliding around
Breezy Inner Cover
Vacuum packed to ensure maximum hygiene
(Single) 72*36*6
(Double) 78*48*6
(Queen) 78*60*6
(King) 78*72*6
Sleepyhead 3 Layered Orthopedic Memory Foam Mattress
Sleepyhead 3 Layered Orthopedic Memory Foam Mattress made up of highly durable and flexible material that easily fit into your body shape. This mattress is having medium firmness, soft and supportive surface. The base layer is made from firm foam, memory foam is used in the middle layer and the top layer is soft and breathable. Memory foam provide equally weight distribution to relive the pressure and also provide the cocoon like feeling. Highly supportive, soft, breathable and equally comfortable for your mate. It envelopes your body without disturb your partner on the other side of bed which makes sleep long, nice and comfortable. Washable outer high density cover to maintain hygiene. Softness and cushiness of the Sleepyhead 3 Layered Orthopedic Memory Foam mattress remain longer sagging free.
Features
High GSM Breathable foam
Medium firmness
Memory foam cushion around your body, relieves pressure and redistribute your body weight evenly
High-Density & Resilience HR Foam
No motion transfer, your movement does not cause any sleep disturbance for your partner
Three layers of dense foam provide a good supportive surface
Sag Resistant Mattress
Washable outer cover
Available on white color
Outer Fabric is Removable and Washable
Locally manufactured
(Single) 72*36*6
(Double) 78*48*6
(Queen) 78*60*6
(King) 78*72*6
Springtek Aspire Orthopaedic Memory & HR Foam Dual Comfort Mattress
Made with high density foam for perfect sleeping position. Can be compressed into roll packing and ship easily. This Mattress provides contouring adaptive support to your body, relieves pressure from heavier body parts and allows ultimate comfort during sleep. This is a 2 sided mattress providing dual comfort. Top of mattress is made of soft, bouncy and breathable memory foam. The top layer provides medium-firm support. Shoulder region build with softer foam and hip and core areas make from supportive firm foam. The underlying base of the mattress is made of high resilience foam which provides firm support to your body. Breathable structure provide ventilation and perfect quality of bounce which allow cooler and supportive sleep. Available in affordable price with premium quality. Technological innovations providing an excellent back support while engulfing you in its cocoon and letting you enjoy restful, deep sleep indefinitely.
Features
Breathable fabric
Anti-microbial
Provides cushion support to your body
Removable zipper mattress cover
Iconic knitted cover
Distribute your body weight evenly and relieves pressure points
Dual comfort; top of the mattress is medium-firm and the base provides firm support
Zero disturbance to your partner when you are tossing and turning
(Single) 72*36*4
(Double) 78*48*4
(Queen) 78*60*4
(King) 78*72*5
Comforto Orthopaedic 3-Layered Memory Foam Mattress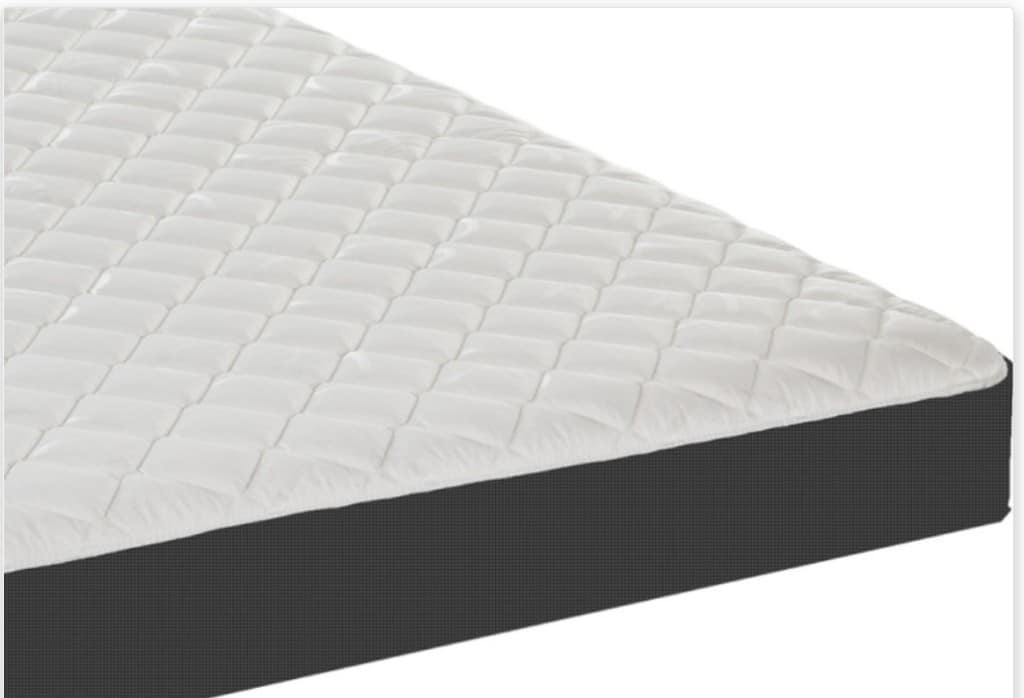 Comforto Memory Foam mattress is a good option for you if you are having body pains from the long time. This mattress slowly contours around your body and provides pressure-relieving, spine alignment and comfortable sleep for your body throughout night. Also helpful for joint pain and muscles aches. We provide inner and outer zipper cover with mattresses to maintain hygiene. Manufactured using innovative technology ensures long mattress life and comfort level. More than 35 years of manufacturing experience, quality RnD and super high quality raw material enable us to provide you with world class mattress. Most common mattress available in memory foam, foam land latex material.
Features
Medium soft support
Contouring support to your body
Relieves pressure points
Premium quality foam
Washable Zipper Cover
Inner and outer zipper cover provided with the mattress
Available in white and blue
No built up round edges
(Single) 72*36*5
(Double) 78*48*5
(Queen) 78*60*5
(King) 78*72*5
If you are confused that which type of mattress (Coir, Foam, Memory Foam, Latex, Pocket Spring or Orthopedic) is perfect for you then Read Our Ultimate Mattress Buying Guide With Pros & Cons. Otherwise use the below list to view other types of mattresses.
Related Posts
[pt_view id="35a6d549go"]
Other Types of Mattresses available In India